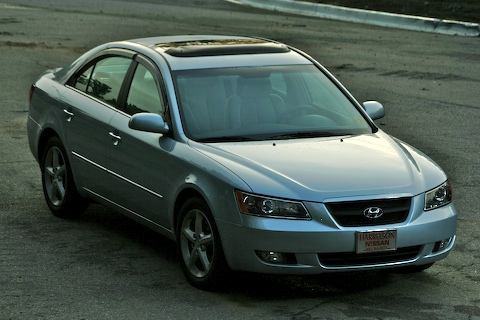 We got a Hyundai Sonata to replace Laurabeth's ten year old Chevy Prism.
I enjoy driving the Sonata when she's not - Besides air conditioning (so happy), it has a powerful 3.3L V6.
We decided on the Sonata after also test driving a Jetta, Elantra, Mazda M3, and Mini Cooper. The Mazda M3 was underpowered and just didn't fit right. The new Elantra's test drove nicely but looked odd and the older Elantra's looked getto. The Jetta was cool, but we had reliability concerns. The Mini Cooper was great fun for the weekend we had it, but was out of budget and might be expensive to maintain down the road.
The Sonata was just right.