Some cities are vivid and scenic. The parts of Belfast that we saw weren't.
The ship unloaded at two pm, so we weren't ashore too long. We did find a chocolate store though, and tripled our supply of Thorton's dark chocolate bars.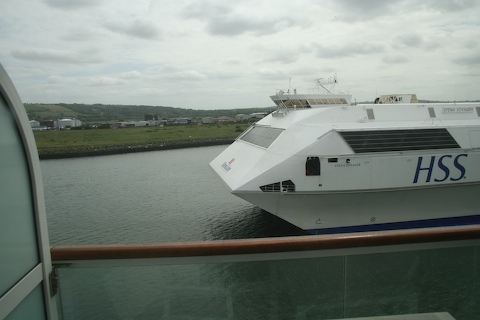 A futuristic high speed ferry drives by our room.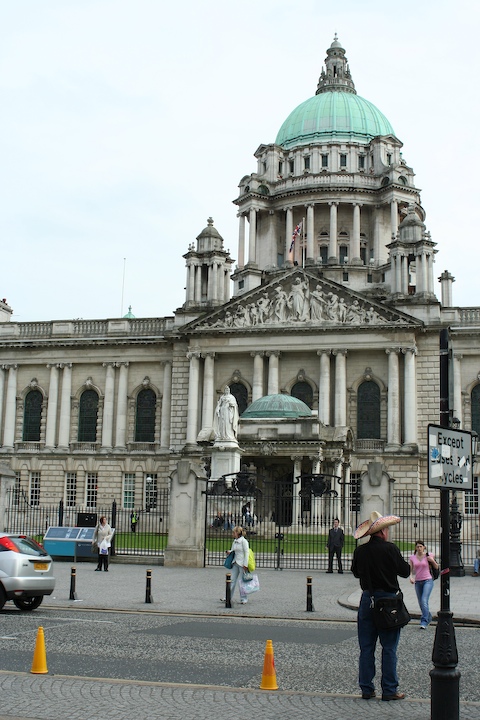 Look for the hat.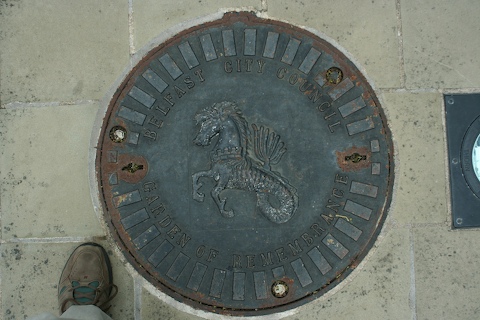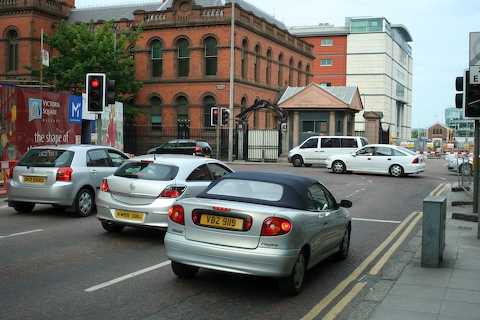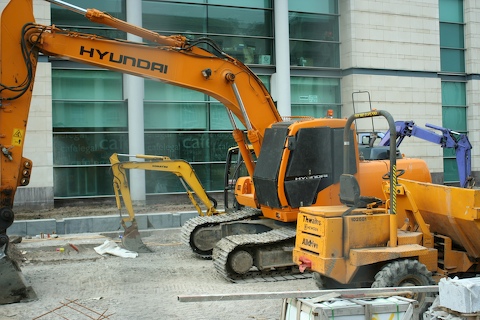 Armored excavator.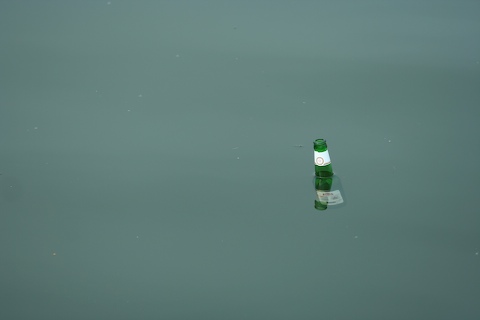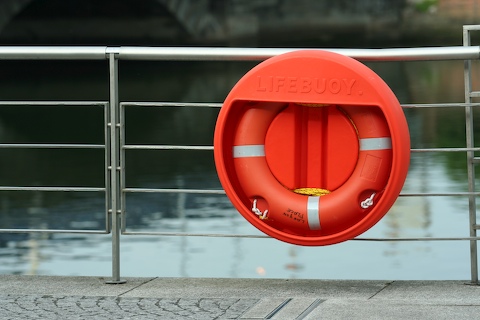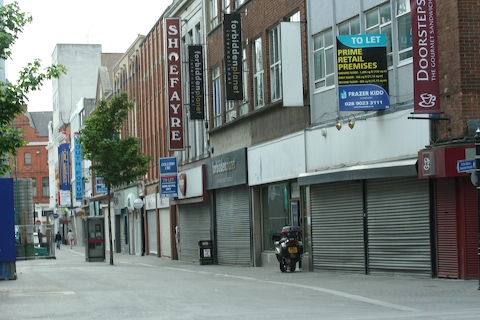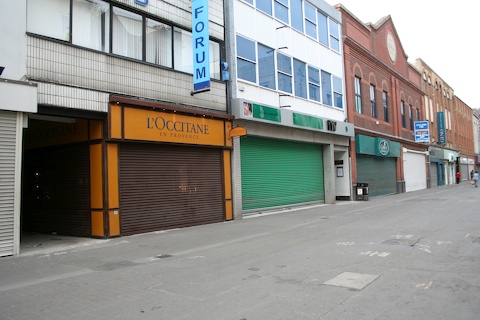 Chunks of the city streets were closed by six pm.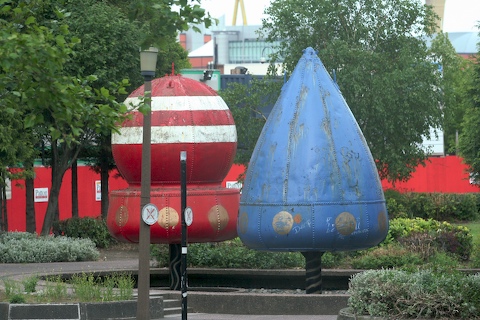 These "Spoings" were positioned in front of a cathedral.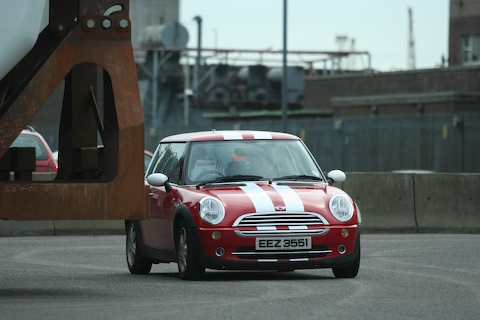 At the docks, a Mini parked by wind turbines housings.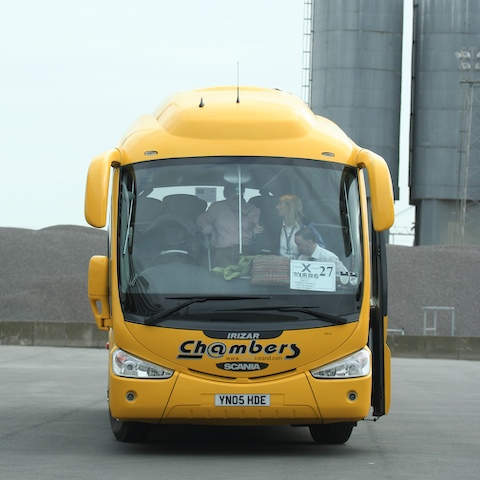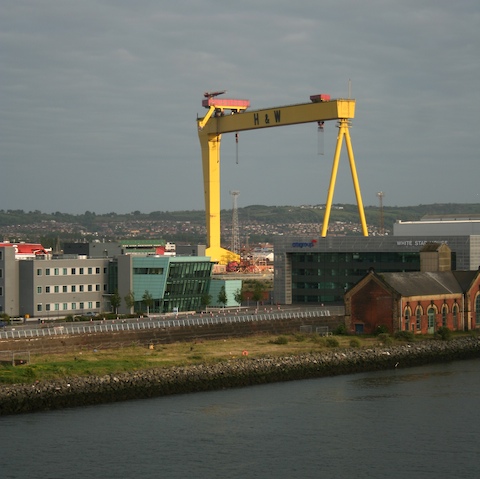 A huge crane in the docks that built the Titanic.