We were thinking about renting a car in Kirkwall. There's much less traffic, and a much slower pace in the Orkney Islands. But sadly, I'd left my driver's license home in the US.
So we walked a mile into town and saw Saint Magnus's Cathedral to the sounds of Handel's organ music. We then climbed through a ruined castle built by an evil earl.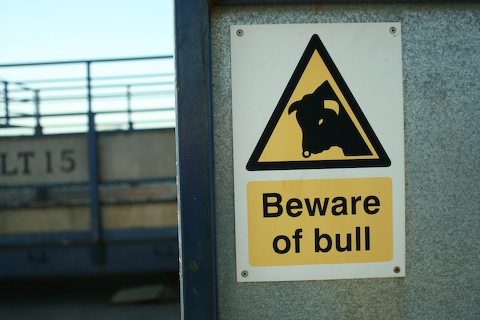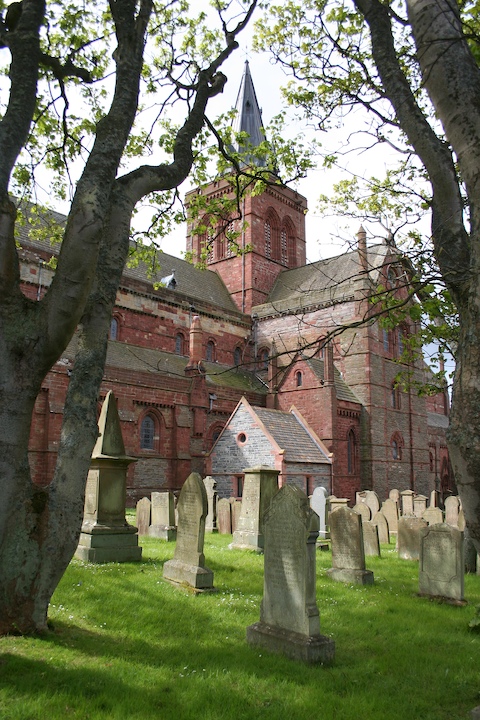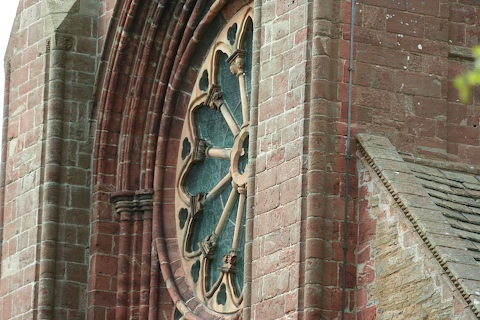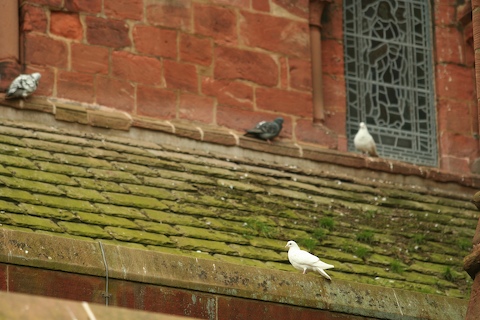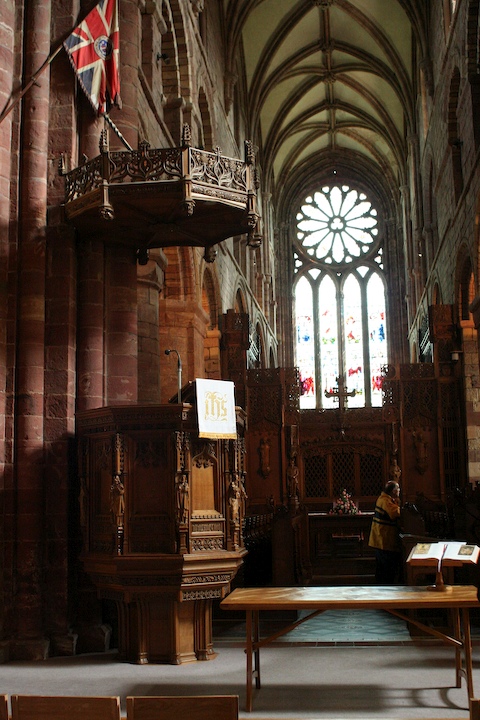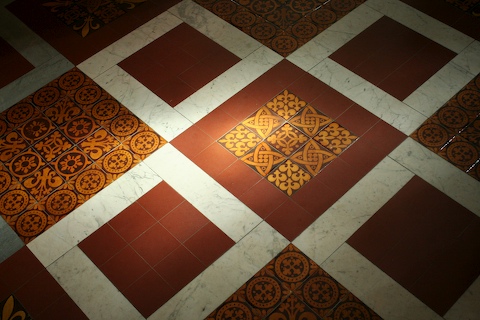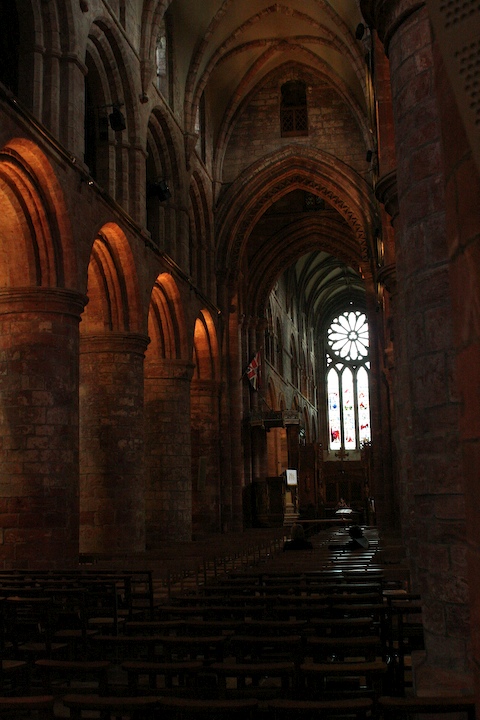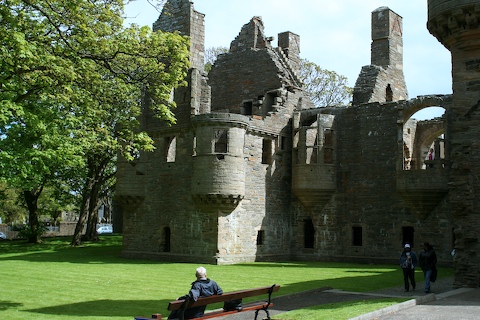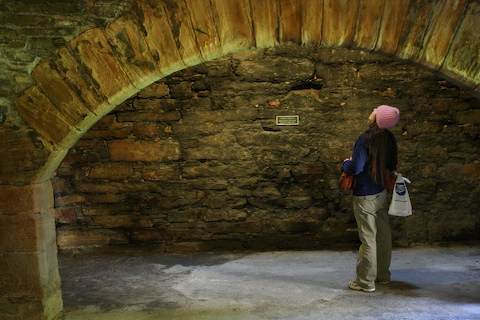 Laurabeth stands in the kitchen fireplace.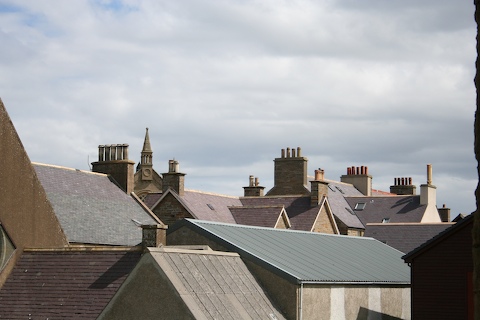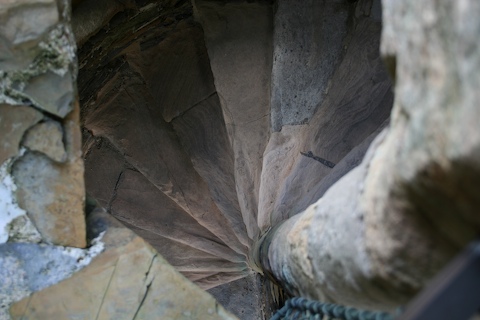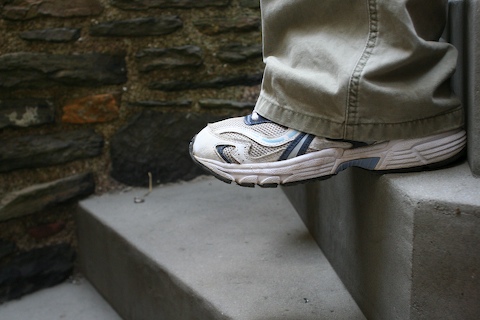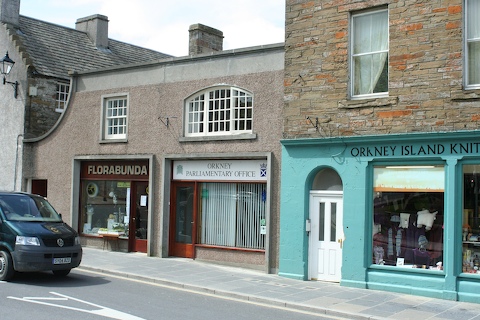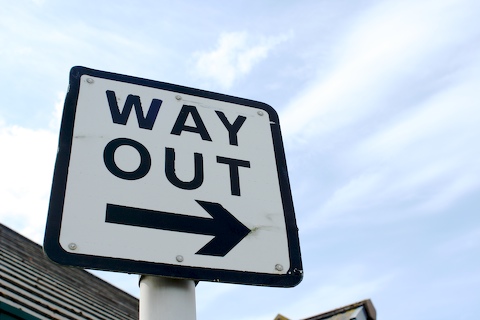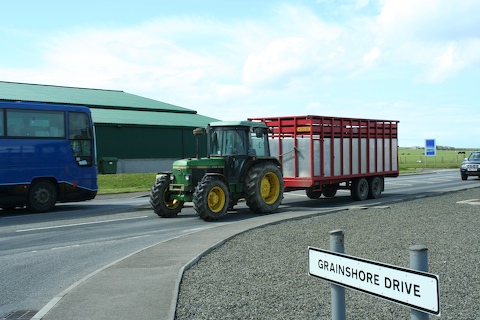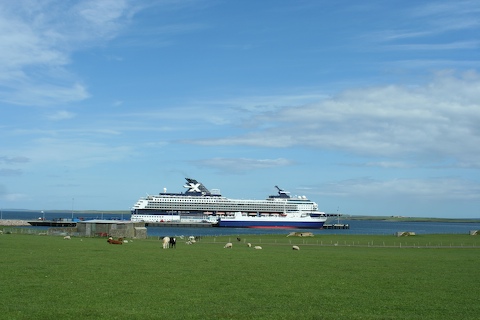 As with all pictures from the trip, these are a mix of mine and Laurabeth's.